Biosurface engineering has
never been easier
Biological & Non-Biological
01
About Us.
Kode Biotech Limited (KBL) is a private New Zealand company established in 1996 to develop, commercialise and license Kode™ Technology.

Vision: Change the surface of biotechnology
Mission: Ignite a revolution with Kode™ surface modification nanotechnology by enabling our partners to enhance existing and create next-generation products with a technology to shape life.

KBL is the holder and parent of a number of subsidiary companies that license Kode™ Technology for various sectors and uses. These subsidiaries include Kode Biotech Materials, Kode Diagnostics, Kode Implant Coatings, Kode Wound Care, Kode Veterinary and GlycoNZ, a distributor of glycoconjugate products.

Kode™ Technology has already been licensed to several large companies, and an example of a product incorporating Kode™ Technology that is already in the market is Securacell™ and cancer therapy in human clinical trials with BiolineRx.

KBL and its subsidiaries are independent companies, situated in Auckland, New Zealand.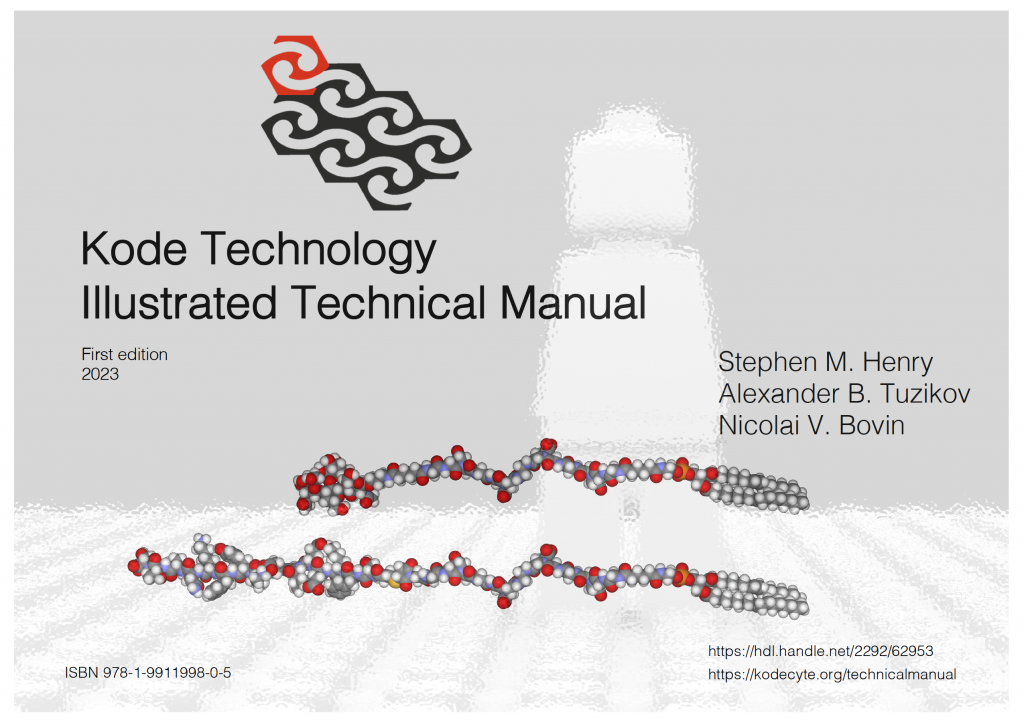 Kode Biotech is pleased to announce that the Kode Technology Illustrated Technical Manual eBook is now available for download from The University of Auckland research space repository.
This illustrated technical manual is designed to provide scientists with technical information on Kode Technology and Kode (FSL) Function-Spacer-Lipid constructs
02
Our Focus
Kode™ Technology is a multifunctional nanotechnology paint that is the easiest, fastest, most versatile, and controllable platform for temporary modification of any cell, virus, and/or surface (biological or non-biological) within a few hours enabling new and better therapeutics, diagnostics and consumer products.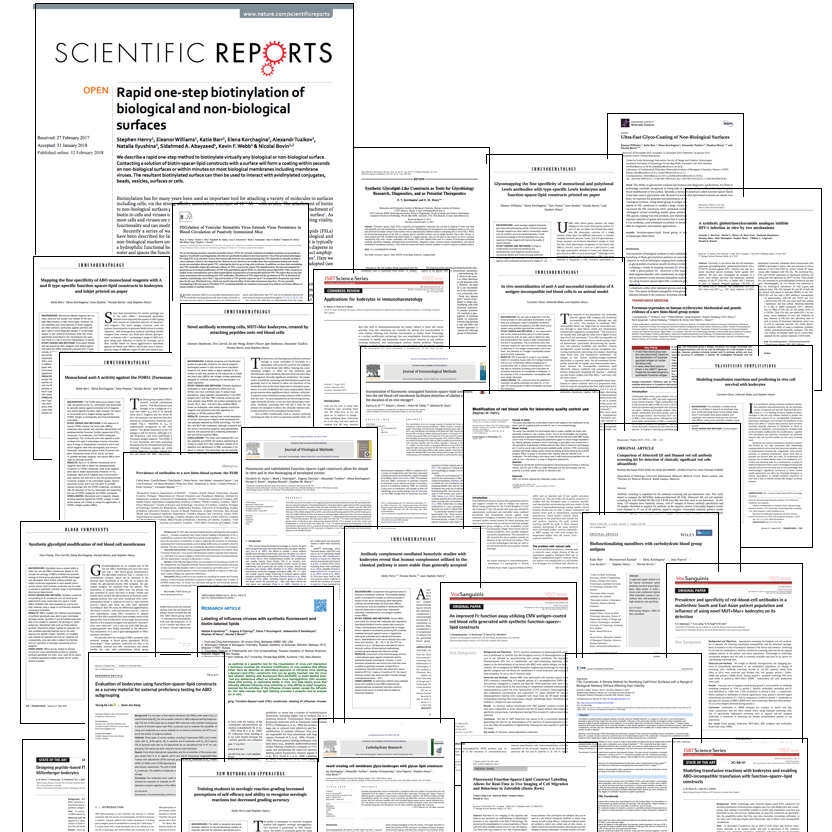 The academic resource for Kode™ Technology includes journal articles, videos, MSDS, technical bulletins and FAQs.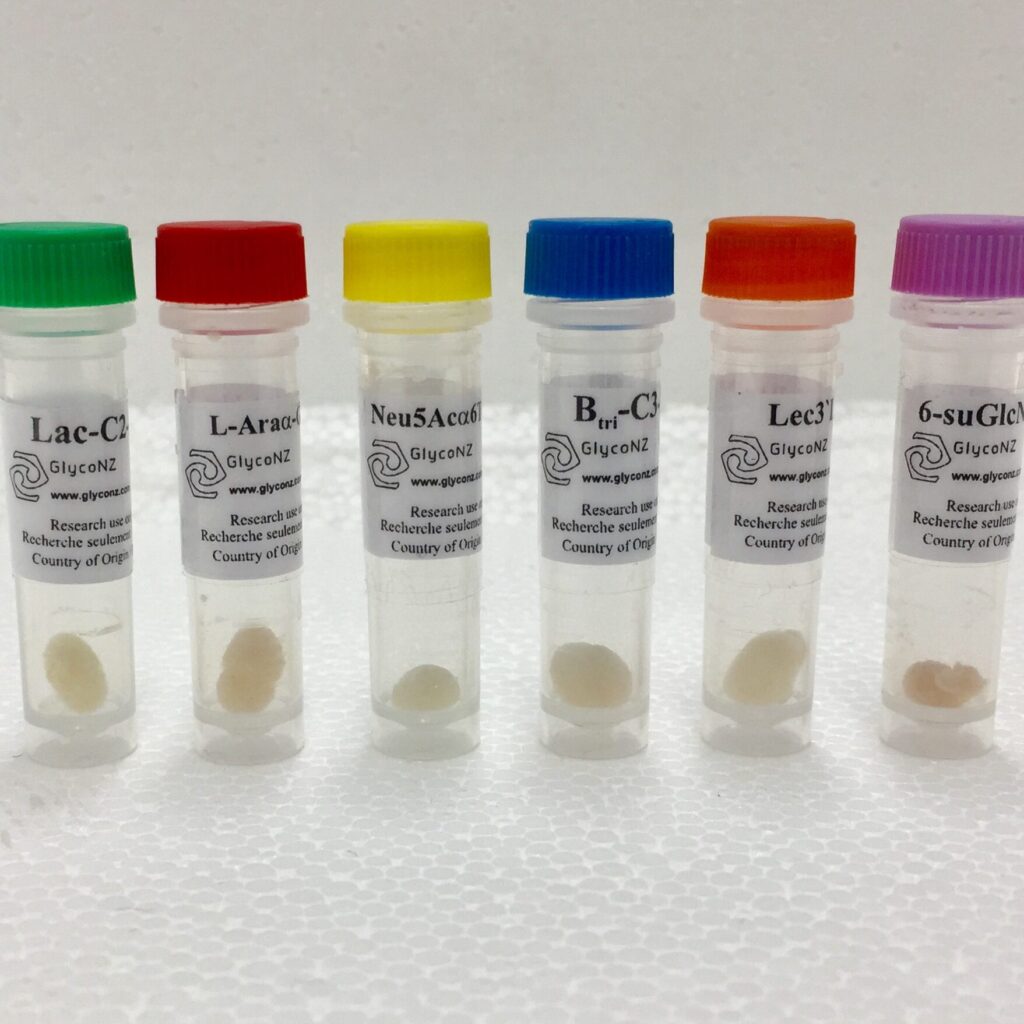 Purchase high-quality carbohydrate products, glycolipid Kode FSL constructs and glycoconjugates probes for glycobiology.
What is Kode™ Technology?
04
FSL Constructs
All natural biological surfaces (e.g. cells, viruses, microbes, and organisms) exhibit a large range of complex biological molecules with functions ranging from structural integrity and basic biological processes to key modulators of chemical communications and other functions such as protection, adhesion, infectivity, apoptosis, etc.

The ability to precisely control, manipulate and mimic biological surfaces, and alter their properties is potentially one of the most important areas in biotechnology. Modified natural and/or synthetic biosurfaces have applications in diagnostics, biotherapeutics, tissue engineering, transplantation, immunology, oncology, drug targeting and release, biosensors, bioelectronics and research & development.

Kode™ "nanotechnology paint" of functional head-spacer-lipid (FSL) constructs offer unparalleled flexibility for mimicking biosurface components and attaching novel function(s) to intact biological and synthetic surfaces alike.
05
Newsroom
Kode Biotech in the media
Kode Biotech is pleased to announce that the Kode Technology Illustrated Technical Manual eBook is n…
06
Get in Touch
Have a question? Let us know and we'll be in touch
Here for you
Contact us 24/7.
We are here for your support.
Where to find us
19 Mount Street, Scott Laboratory Building, Auckland 1010, New Zealand